Have I ever mentioned what wonderful cooks my daughters are? They are so imaginative and creative! Our girls throws caution to the wind and just "wings it"! I am a little too OCD to do that. Our youngest created a pomegrante coffee cake over the holidays that was out of this world! If we can recreate it, I promise to share.
Our family was blessed with a big batch of beautiful tomatoes. The weather was so blustery that day. I thought about freezing tomatoes but the oldest suggested soup. MMMmm, I could use some warming up, so soup it was!
The following is one of our oldest "wing it" soups.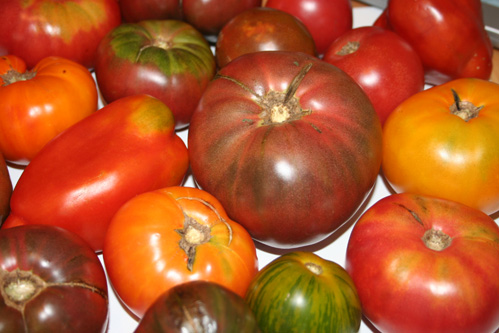 For those of you who have never blanched tomatoes before click here. It is so easy you may never buy canned again!
May your table be bountiful ~Blair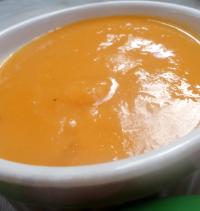 Select Harvest sweet potato soup
1 tbsp Gran marsala (dried)
1 tbsp chiplote red pepper (dried)
large handfull basil (dried)
large handfull parsley (dried)
6 cooked baby carrots pureed
Add chopped garlic, carrots and onion to lightly oiled skillet cook till translucent. Blanch tomatoes. Combine tomatoes, garlic, carrots and onion to blender and liquefy. Place mixture into a stock pot bringing it to a slight boil. Add seasonings, adjust accordingly. Add sweet potato soup to mixture. Heat thoroughly.